Mao Shan Wang Durian Cake By Durian Delivery Singapore
Introducing probably the only durian cake in Singapore to use fresh, hand-picked old tree durians, our Mao Shan Wang durian cake is super delicious with 4 layers of durian fillings. Priced affordably and coming in both 6 Inch and 8 Inch sizes, our durian cake is arguably the best in Singapore.
View the mao shan wang durian cake
10 Best Durian Cakes in Singapore
Known as the king of fruits, durian is not for the faint-hearted. Known for its pungent smell, this fruit is a mixture of sweetness and bitterness in its creamy texture. Singapore is famous for having the best durian cakes in the world, incorporating this fruit in diverse desserts that are truly something that you must have.
Want to have a taste of durian in your favorite dessert? Here are ten of the best places where you can get your durian cake in Singapore:
1. Durian Rainbow Ice Cream Cake
First on the list is a durian cake that even kids will enjoy. This rainbow ice cream cake is something that will not only please your eyes but your taste buds as well. This small and colorful durian ice cream cake features a delicious durian ice cream inside a colorful rainbow sponge cake.
Location: 22 Scots Road Singapore
Contact Details: (65) 6737 7411
Website: www.goodwoodparkhotel.com
2. Creatures Durian Cake
If you want to eat durian but still cannot stomach its scent, then this durian cake from Creatures will be something that you will easily eat up. The mao shan wang durian paste is mixed with pandan vanilla cream inside a pandan genoise sponge cake that amazingly lessens the scent of durian. However, the signature taste and flavor still stands out making it great for durian lovers and those who are still only getting the hang of it.
Location: 120 Desker Road
Contact Details: (65) 6291 6996
Website: http://www.creatures.com.sg/
3. Ice Edge Café Mao Shan Wang Molten Lava Cake
For fans of cake and ice cream, the Mao Shan Wang Molten Lava Cake is a must try. This small cake comes oozing with molten durian once you cut it open making it a tasty delight. You can pair it with their Mao Shan Wang gelato or your own choice of ice cream for a mix of flavor that highlights the durian taste of the lava cake.
Location: 2 Kovan Rise
Contact Details: (65) 6858 5729
Website: http://iceedgecafe.com.sg/
4. Cat and the Fiddle Durian Cheesecake
Boasting of their signature cheesecakes like their Classic New York Cheesecake and Oreo Cookies & Cream Cheesecake, Cat and the Fiddle also specializes in creating a delicious Durian Cheesecake. Their Durian Cheesecake is made with Mao Shang Wang durian sponge cake filled with durian cream cheese. This is then topped with another layer of cube sponges that truly looks remarkable like its taste.
Location: 171 Kampong Ampat
Contact Details: (65) 6287 0077
Website: https://www.catandthefiddle.com
5. The Pine Garden Cat Mountain King Durian Cake
The Pine Garden makes one of the best durian cakes that mix the aromatic and pungent durian with the bittersweet taste of vanilla. The Cat Mountain King durian pulp sandwich is carefully placed in between its vanilla sponge cake to create a rich and flavorful taste. The cake is then topped with mini durian puffs, making it a great treat for durian cake lovers everywhere.
Location: Blk 529 Ang Mo Kio Ave
Contact Details: (65) 6457 6159
Website: https://www.pgcake.com
6. Emi Cakes D24 Durian Indulgence
Claiming to have the best durian cakes in Singapore, Emi Cakes have been making durian cakes for more than 20 years. Their D24 Durian Indulgence is made with a light durian filling that still has the signature strong durian taste. This cake has 2 layers of fresh durian filling in between layers of vanilla chiffon cake.
Location: 5Kaki Bukit Road
Contact Details: (65) 6749 6782
Website: http://emicakes.com.sg
7. Four Seasons Mao Shan Wang Durian Mini 3D Cake
For kids who love durian and durian cakes in Singapore, the Mao Shan Wang Durian Mini 3D cake by four seasons is something that they will truly adore. Featuring a cute durian Four Seasons character, this mini durian cake can serve up to 3 persons.
Location: 23 Serangoon Central
Contact Details: (65) 6634 2979
Website: https://www.fourseasonsdurians.com
8. Jane's Cake Station Durian Cake
Owned by Jane herself, Jane's Cake Station started baking durian cakes since the 80s from the comforts of her own home. Her signature durian cake is great for those who want to eat a tasty durian dessert that is not too strong. The light durian filling is placed in between a light and moist sponge cake which gives it just the right amount of sweetness.
Location: 265 Jalan Kayu
Contact Details: (65) 6481 1322
Website: https://www.facebook.com/pages/Janes-Cake-Station-Jalan-Kayu/110955728990817
9. Temptations Cakes Durian Cake
Established in 1985, the Durian Cake by Temptations Cakes offers a sweet and tasty dessert that oozes with the remarkable flavor of the famous durian fruit. Their cake uses fresh D24 durian in their durian custard cream filling and whipped cream. The durian custard cream is enveloped in between a fluffy vanilla sponge cake while the durian whipped cream is artistically made to resemble the spikes of the fruit.
Location: 42 Joo Chiat Place
Contact Details: (65) 6440 9200
Website: http://www.temptationscakes.com.sg
10. Delcies Vegan Durianian
For vegans out there, the Durianian cake from Delicies should be your next stop if you want to have a taste of a delicious durian cake in Singapore. Their Durianian cake is made with fresh D24 durian puree that is sandwiched in between layers of vanilla cake. They use only sugar-free and organic vanilla for those who would like to lessen their sugar intake but would still love to have their durian cake.
Location: 34 Whampoa West
Contact Details: (65) 6282 2951
Website: http://delcies.com
These top ten best durian cakes in Singapore are truly a must-try for all durian lovers. Whether you are visiting the country or a long time durian cake lover, these cake shops have been tried and tested in concocting only the best durian cakes that will tickle your taste buds?
Do you want fresh durians delivered to your doorstep?
Now that you know of the stores that sell the best durian cake in Singapore, why not have fresh durian delivered to your home? Durian Delivery is your best choice when it comes to having fresh durian straight from the farm. You can be assured that your choice of durian variety is the highest quality and freshest that you can ever have.
Get your fresh durians and durian cakes in Singapore today!
Get Your Durians from Duriandelivery.com.sg today!
Duriandelivery.com.sg delivers durians to you on the same day, fresh. 100% Quality Guaranteed or Money Back.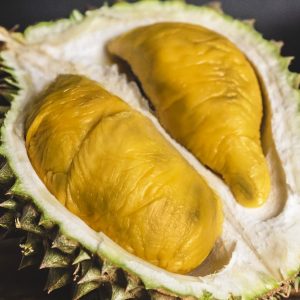 Order Durians Now