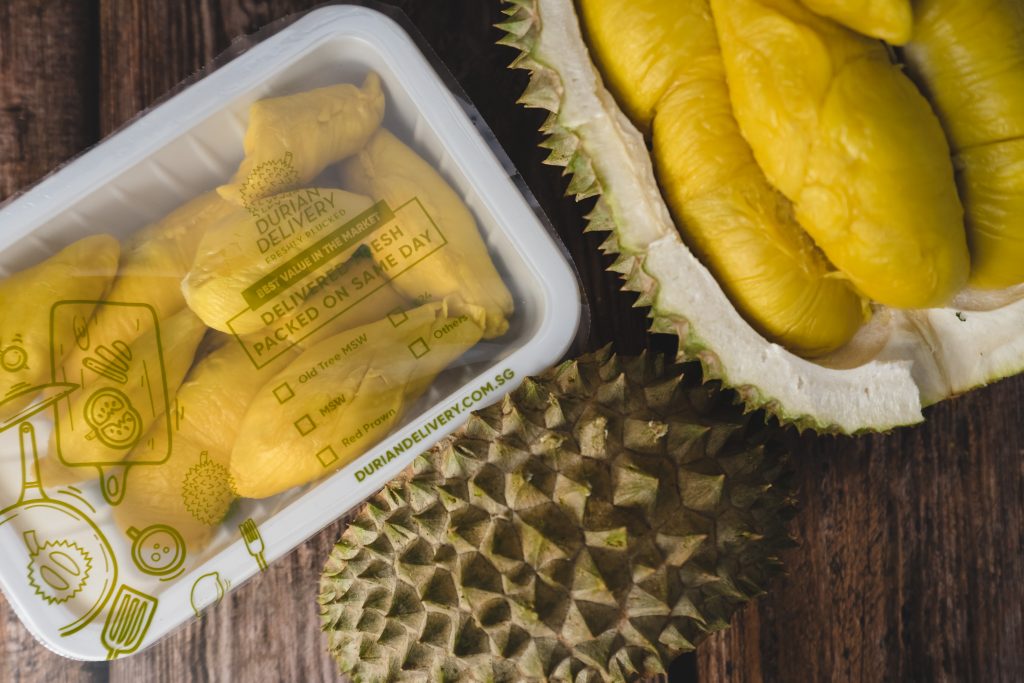 What do we mean by freshly frozen?
Our vacuum packed durians are specially cut open when they are fresh, and vacuum packed, then frozen immediately. This makes them of the highest quality standards as compared to other types of frozen durian.
By freshly freezing the durians, we are able to preseve and maintain a high quality of taste and flesh consistency which would be very comparable to actual fresh durian during the season!
At Durian Delivery, waste products and leftovers are thrown away, not frozen.
Many durian vendors might freeze their leftovers – durians that have been left out in the open for several days. This means that they are freezing durians that are several days old, having turned extremely watery and losing much of its taste.
Our frozen durians are freshly cut and frozen, which is a very big difference when compared to freezing leftovers – freshly frozen durians maintain the quality and consistency that is closest to actual fresh durians.